We offer options for your home, and help you choose what's best for you.
You're ready to move on. The house is holding you back.
Whether it's a long list of repairs, lack of money, or the stress of a difficult life transition that's keeping you stuck with a home you don't want or need, we offer hope, relief, and options to help you move forward.
Brian Laabs & Nancy Wallace-Laabs
Yes! There is hope for your home!
Give us a few details and we'll give you options.
We respect your privacy, and will only use your information to contact you about your interest in our services.
Whether you want to relieve the stress of a difficult situation with your home or rental property, or sell fast, for cash, we have the connections, experience, and integrity to do the job right, on your terms. Our motto? "Provide value first."
For Sellers
If you're faced with having to sell your home during a difficult life transition, we offer options that can provide hope & relief and help you move forward.
Read More »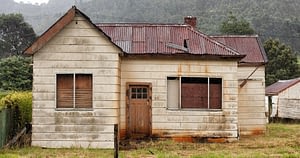 For Investors
Here are three things every buyer needs to know before getting a fixer-upper so you end up with a home that increases in value & doesn't become a money pit!
Read More »
For Sellers
Here are five important exterior upgrades to make before selling your home that won't break the bank AND will give you a great return for your investment!
Read More »
A must-read for aspiring real estate investors, the Amazon Best-Selling Book Winning Deals in Heels is the result of Texas Real Estate Investor Nancy Wallace-Laabs' candid conversations with highly respected women real estate investors sharing the defining moments and lessons they learned on their journey to success.
5605 FM 423 • Suite 500-305 • Frisco, TX • 75036